Prostate Cancer Support Group - Richmond, Va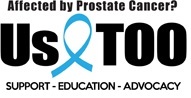 Rva Prostate Cancer Support Group
www.rvaprostatecancersupport.org
For details Contact - Peter C. Moon Phd. at 804-346-4407 between 7 - 11:00 PM
Location - Ridge Baptist Church, 1515 Eastridge Road Richmond, VA 23229
Meetings are in the fellowship hall Bldg - at the back of the parking lot.
In good faith, this website was created to furnish you with helpful information. Nevertheless, no one who contributes or posts information to this website makes any guarantee regarding the information provided. Any decisions that you make regarding your health should be made in consultation with a qualified healthcare provider.
Affiliated with Us-TOO International Prostate Cancer Education & Support Network